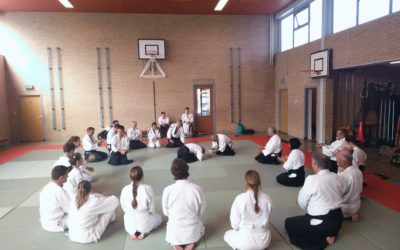 A lot has been spoken behind the scenes in recent months. Both within the CABN (our current federation) and at the ASD internally. Without going too much into the details, there were differences of opinion about the way in which the federation is organized. The Aikido...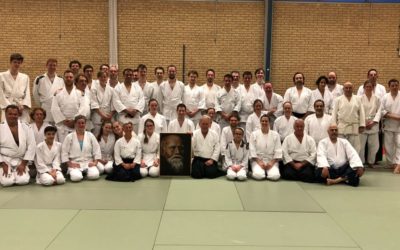 Wat een drukte deze avond in onze dojo op de van Tienhovenstraat... en ik voel wat spanning. Vooral dat laatste is wat ongewoon in de anders erg ontspannen sfeer bij de ASD. Het is dan ook tijd voor de Kyu examens. Ruim 35 mannen en vrouwen doen vanavond een Aikido...
The ASD feels like family. The warm welcome i get every week should be an example for everybody. If every dojo would have the same attitude and atmosphere as the dojo on the Tienhovenstraat 1, Aikido would grow even faster.
In my 25 years experience of Aikido i never felt more welcome, except for in my own dojo, Aikido Rhoon of course.
Peter Floor Sensei (5e dan) heeft, samen met Peter Engelsman, een dojo in Spijkenisse (Iwa Ryu Aikido-dojo). Een maand geleden was onze Sensei Charles Kientz op bezoek in die dojo, vandaag was Peter Floor bij ons op bezoek. Peter zijn lessen zitten vol humor en wijze...
Nieuwe mensen zijn altijd welkom op onze trainingen maar soms zijn ze extra welkom. Dus neem je familie, vrienden, vriedinnen, neefjes, nichtjes, buren en kennissen mee om kennis te maken met onze mooie sport. Kom op de mat en doe een training mee, kijk naar de...
Introduction Course
Would you like to try Aikido?